Planned Maintenance Services
You can be assured that all of LPM's property maintenance work is carried out to the highest standard. We use properly accredited tradesmen such as registered Gas Safe plumbers or NICEIC certified electricians to deliver a high quality service that is both safe and trustworthy. At LPM, we work with Facilities Managers to understand their exact requirements and provide solutions on a one-off project basis or through regular contractual visits.
Our broad range of services and accreditations allows us to offer a "one stop shop" for all of your statutory and regulatory requirements so please contact us at LPM if you want to ensure that your Company remains within the law for all aspects of property maintenance. Our engineers are tasked via smartphones and a real-time IT system with scheduled appointments for all safety and compliance tests so our customers can relax in the knowledge that we keep them out of trouble. Ask us for a login to our website so you can see all of your up to date compliance certificates at a glance. We have the breadth of specialised resources to deliver commercial projects on time, to the required quality, and within budget.
Select Your Service

Planned Maintenance Services:
Water/Foul Pumps

LPM have experience of maintaining and repairing water/foul pumps wherever they are used in domestic and commercial settings. We have the expertise to solve any problems whether the water pump is used to provide pressure for showers or water systems or a foul pump for clearing waste systems.

Enquire About

Water/Foul Pumps

Smoke Vents

Adequate smoke ventilation systems within your building are crucial in the event of a fire and the ability for these vents to clear smoke from the site of a fire undoubtedly saves lives if properly maintained.

It is a legal requirement for smoke vents to be maintained and to operate correctly in commercial buildings and apartment block residences.

LPM is qualified under BS7346 / 5588 to undertake this important maintenance which protects property owners and occupants equally. Failure to ensure maintenance and correct operation of smoke vents could mean your risk assessment is no longer valid and could, in turn, lead to prosecution. Let LPM maintain your systems to keep everyone protected.

Enquire About

Smoke Vents

Electrical Periodics

Regular inspections and testing of electrical installations in public buildings are required by law.

LPM offers a comprehensive service of electrical periodical maintenance and testing services using fully qualified and experienced engineers to ensure occupant safety and to protect the fabric of the building itself.

LPM can provide owners and landlords with certification to maintain compliance and assure occupants of the safety of the building's electrical installation.

Enquire About

Electrical Periodics

PAT Testing

The Electricity at Work Regulations place a legal responsibility on employers, employees and self-employed persons to comply with the provisions of the regulations and take reasonably practicable steps to ensure that no danger results from the use of such equipment in the following circumstances:

Where appliances are used by employees
Where the public may use applications in establishments such as hospitals, schools, hotels, shops etc
Where appliances are supplied or hired
Where appliances are repaired or serviced

LPM is qualified to BS 7671 17th Edition standards to ensure we are competent and capable of meeting the relevant technical and safety standards, codes of practice and rules.

Enquire About

PAT Testing
For more details on how we can help you, call us on 01933 678 722 or alternatively, fill in our online contact form and one of our friendly team will be able to discuss the best options for you.
Property Maintenance Specialists
Solutions That Matter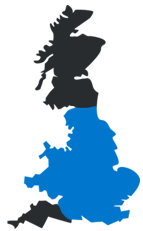 Our Coverage Area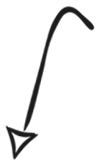 We are one of the largest property maintenance specialists in the UK
Contact Us
Request Callback